Complete mechatronic system
What is a complete mechatronic system from BavarianOptics?
As a rule, sophisticated mechatronic rotary transmission systems from BavarianOptics are made up of mechanical, electronic and partially optical components as well. The challenges are the perfect harmonisation and combination of various technologies.
Our customer-specific solutions are conceptualised and developed in close cooperation with you. The result: a carefully thought-out, efficiently-designed and fully-functional product that fulfils all challenges laid out for it.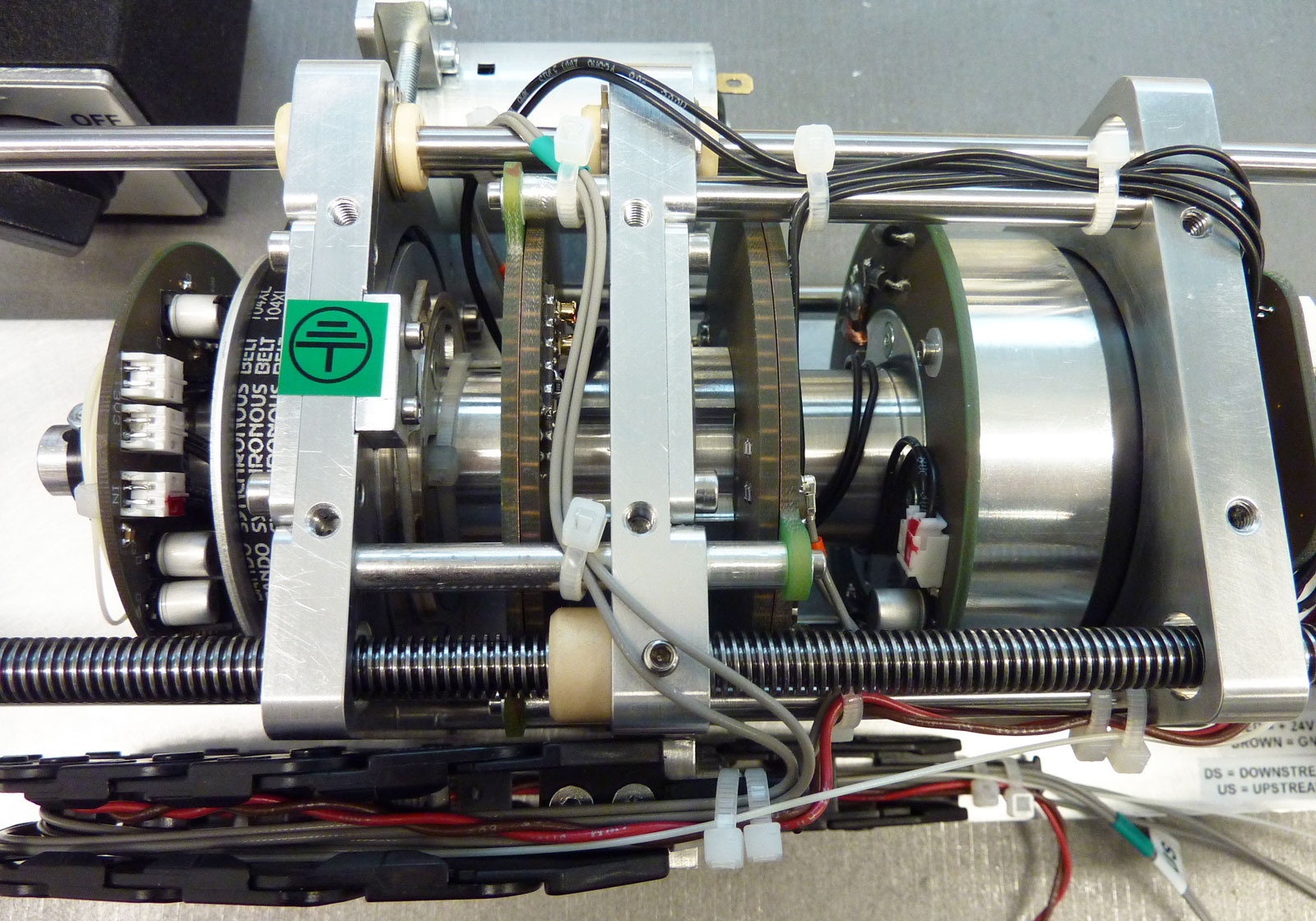 What does a complete mechatronic system from BavarianOptics consist of, for example?
Contactless capacitive data transmission system,
Contacting slip-ring transmission,
Optical fibers,
Inductive, contactless power transmission,
Integrated encoder,
Bearing and
Mechanical parts
Mechanical systems from BavarianOptics are developed and constructed from some or all of these components.
Where are complete mechatronic systems from BavarianOptics used?
Example of an OCT (Optical Coherence Tomography) for one of our customers from the USA.
The complete rotary transmission system from BavarianOptics is made up of
1 x 1 channel optical rotary transmitter
1 x 4 channel contactless capacitive data transmission
1 x 2 way contacting slip ring.